December 11, 2020
'Tis the Season!
Posted by: Michael Brown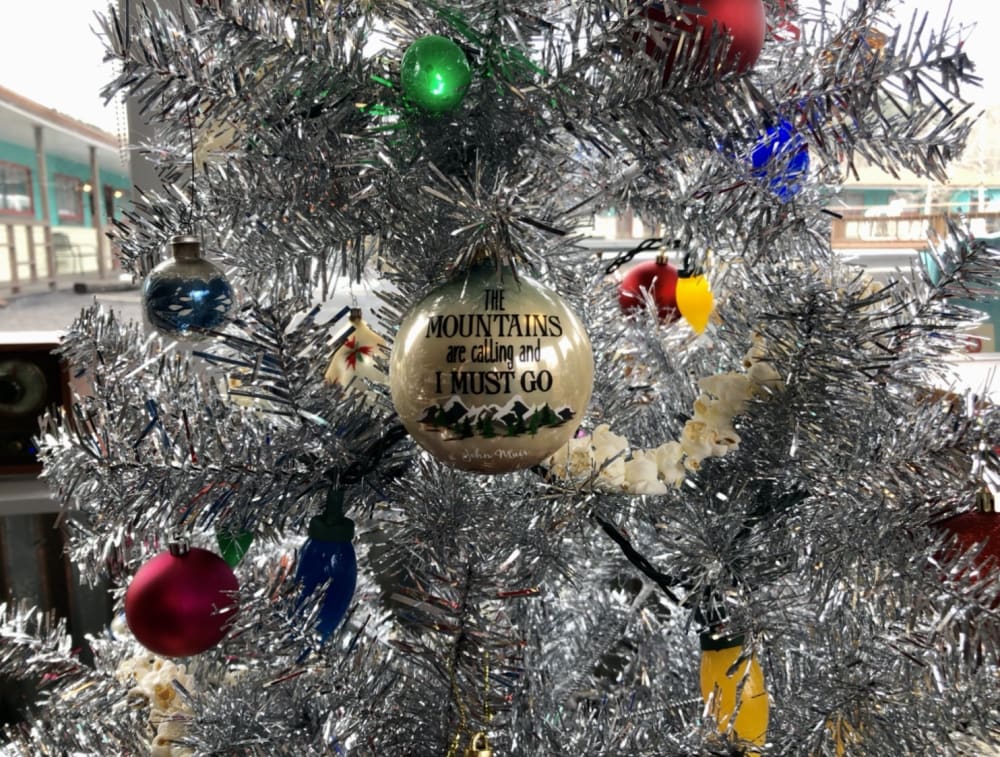 Christmas decorations are up and we are ready to host! The wreaths have been hung and the Christmas tree is adorned and illuminated. Jack Frost even made a short appearance with last week's storm, blowing in a little snow with some powerful north winds. "It's beginning to look a lot like Christmas..." Folks needed Rudolph's red nose for the white-out conditions between Raton and Clayton, and since he wasn't available, we had a lot of weary travelers staying the night. Some weren't too keen on going over the pass, and others had their nerves shot coming down.
It's been just over a month since we began living this little adventure in earnest, and it's been amazing! It's a lot of work, but when you are doing what you love, it feels great. It's been marvelous fun getting to meet new folks every day, telling them about our wonderful new (to us) town. We've taken time to go on a few scenic drives into the mountains, some bike rides, even a short hike through our city park - Climax Canyon.
New Mexico has concluded its 2-week "Covid reset" and has updated the state's Covid-19 restrictions. For us, this means that our occupancy cap has increased to 40%, a welcome improvement over the previous 25%. Our statewide mask mandate remains in effect and will continue to be in place for the foreseeable future, so wear a mask when you come into our office!
Restrictions on dining are still strict, but almost all of our local eateries are open and offering takeout/curbside, and some even deliver to your room door! We always provide our guests with our recommendations, because Michael's spaghetti and meatballs are not on the dining list, even though you might smell them simmering when you come in the office.
Before you get on the road, be aware that the CDC recommends avoiding all unnecessary travel, so you should stay home unless it's absolutely necessary to get out. Nevertheless, if you must travel, our door is open. Our staff is taking extra precautions and performing extra cleaning and sanitizing. And here are five quick tips to make your road trip a little safer.
1. Bring a mask to wear in public spaces and around people.
2. Pack hand sanitizer and keep it within reach.
3. Take sanitizing wipes in case you need to make a pit stop.
4. Bring enough of your medicine to last the entire trip.
5. Pack food and water in case you get hungry on the way.
Travel safe and we look forward to your next visit with us!
Michael & Brandy